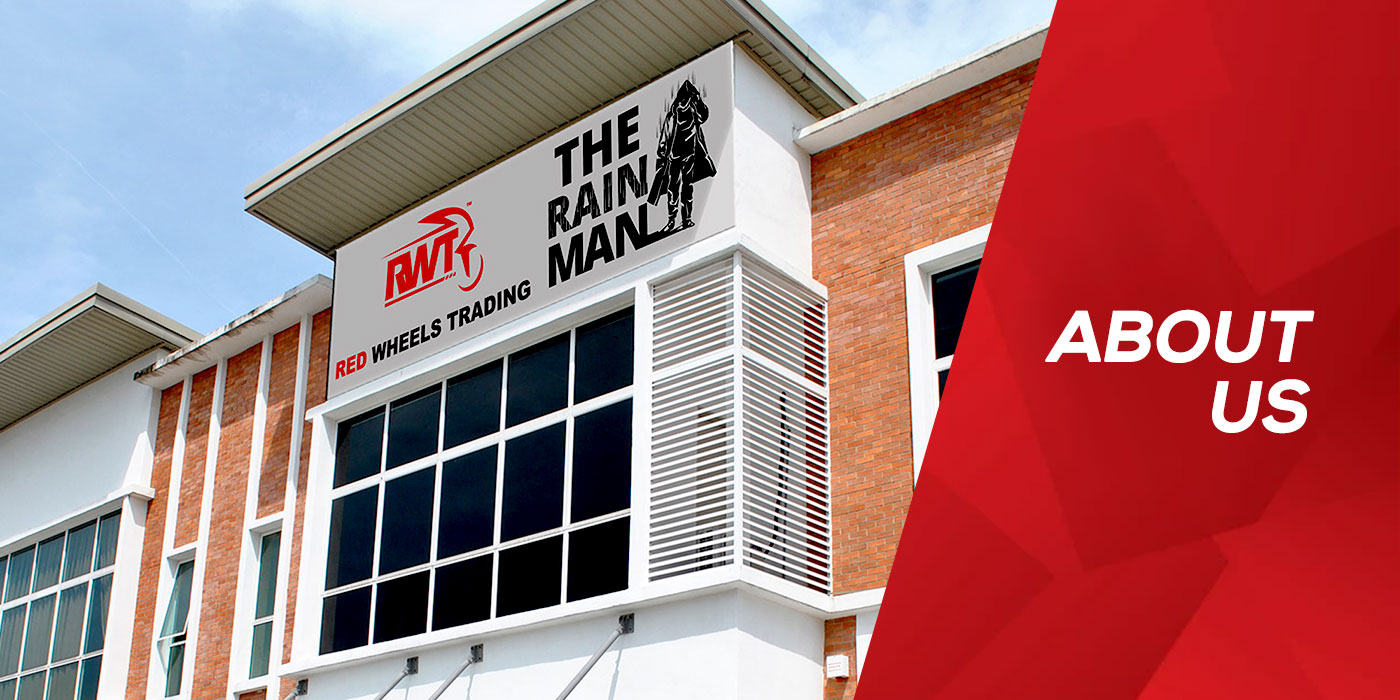 OUR HUMBLE MILESTONES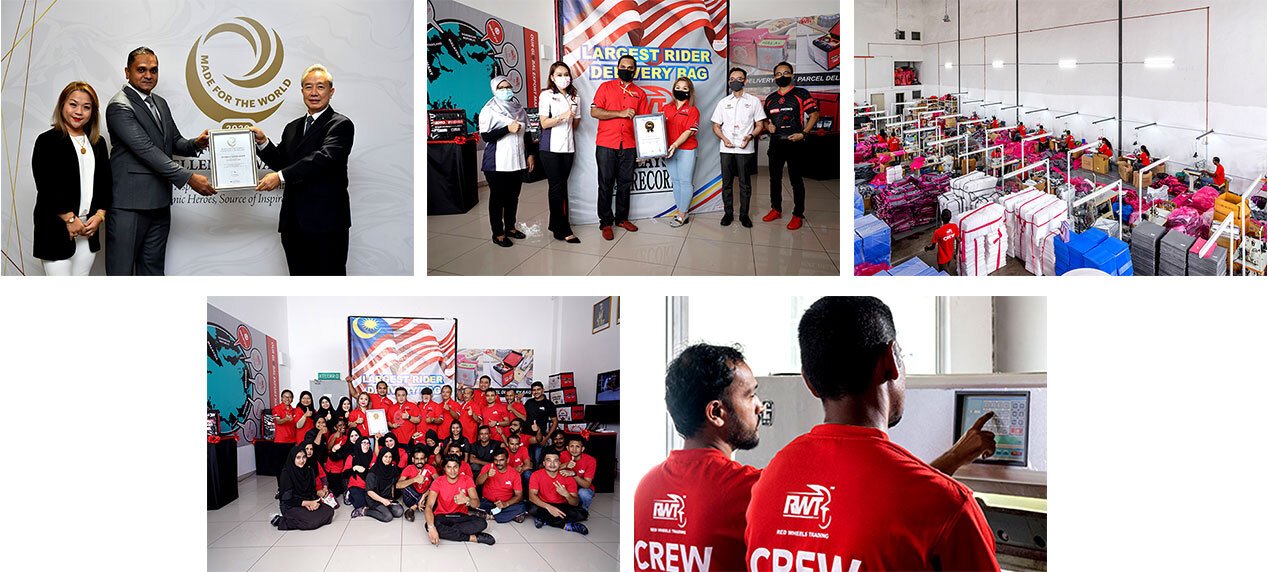 'OUR STORY OF A MALAYSIAN BRAND GOING GLOBAL'
Since its establishment in 2014, Red Wheels Trading (M) Sdn Bhd (1350245-K), formerly known as Red Wheels Trading (002393834-P), is the pioneer in creating solutions for the customized 'Rider Delivery Bags' In South East Asia. Over the years, they have built an astonishing record breaking reputation within the industry of last mile deliveries, evolving quickly in to cold chain logistics delivery equipments and as well as the customized raincoats supply. Serving multi-national e-commerce and food delivery company giants, The company truly strives to create its brand 'RWT' a Global Malaysian Brand with its solutions for business.

Red Wheels Trading (M) Sdn Bhd is the only Malaysian-Made Manufacturer to have produced locally customized thermal insulated bags for the rider delivery e-commerce industries and exported to ten (10) countries globally. Currently, Red Wheels Trading (M) Sdn Bhd is the only Malaysian Manufacturer Specializing in Customized Delivery Equipment Solutions to operate a showroom and overseas office located in Silom Square, Bangkok, Thailand under the incorporation Red Wheels Trading Co., Ltd.

The company has a vision of creating 'One-Home, One-Entrepreneur', by creating complex and innovative delivery equipment solutions, simple yet cost effective for all business types. Focusing primarily for businesses, the company intends to automate its services to innovate more creative solutions by implementing IR4.0 in the near future. RWT, also has bagged the awards 'NIAGATIMES – PERSONALITY AWARD 2020', 'MALAYSIA BOOK OF RECORDS – Largest Rider Delivery Bag', and an international award 'MADE FOR THE WORLD-2020', respectively.